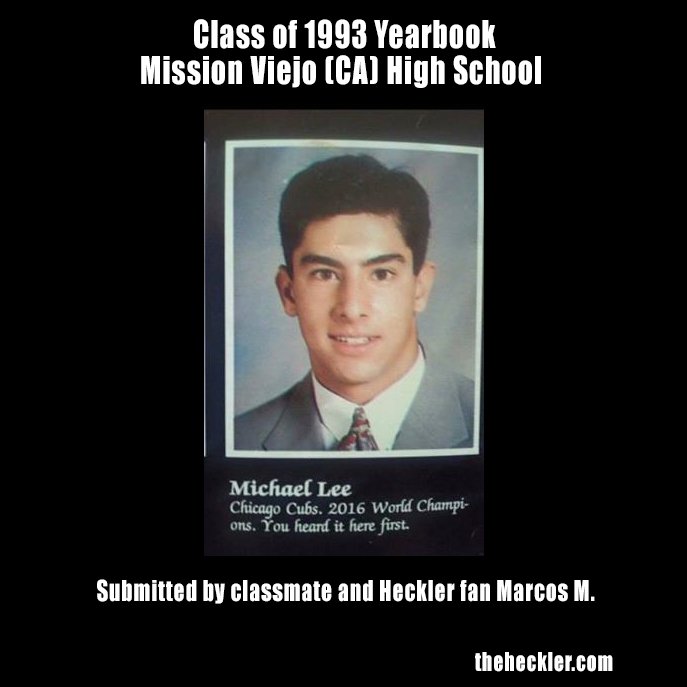 There is a heated debate swinging about whether Michael Lee – Mission Viejo High School Class of 1993 called the Cubs as the winner of the 2016 World Series as part of his yearbook photo tag 23 years ago.  Internet sleuths are trying to verify whether this is real or a hoax.
Frankly, Red doesn't see it as a big deal.  Good for Michael Lee if this is his 15 minutes of fame.  And if it is a hoax, it's a pretty good one.
The real story would be if Lee put down some serious cash with a London bookmaker on the Cubs winning the Fall Classic 23 years in advance.