Talk about blowing it.  For most of the season, it looked like the NFC East had a real shot at being the worst division ever in all of NFL history.  That distinction still belongs to the 2008 NFC West with a combined record of 22-42).  Sadly, the NFC East finished with a combined record of 23-40-1 missing out on their chance in the record books.  Still for a good while it looked like Red's decades long dream (since the 2002 realignment if you're keeping track) of a 6-10 team making the playoffs was going to finally come true. But after Week 16, that dream died as either Washington or Philadelphia had to win the Week 17 matchup (Red discounts the possibility of tie here but a 6-9-1 team making the playoffs would have been almost as good). It was really the Eagles improbable 24-21 win over the Saints in Week 14 that probably sunk the deal.  The Cowboys did their part losing to the mediocre Giants in Week 17 to finish 6-10 in a tie with said Giants for the runner-up spot.  Alas, hope springs eternal.  With the new 17 game schedule, Red now hopes for a 6-11 team to make the playoffs and still submits that it is statistically possible (although highly improbable) for a 5-12 team to sneak in. 
Dallas Cowboys (7-10)  Following the long-overdue departure of Jason Garret, new head coach Mike McCarthy had a rough introduction to start his tenure as the latest pawn in the Jerry Jones Game of Coaching Thrones. That he wasn't fired mid-season was something of a surprise, but when the ship is sinking that quickly, maybe the Captain has other problems to deal with.  Mike Mac is capable and certainly smart enough to know that everything he does will be second-guessed and that his input on decisions will be minimal. Everyone laughed at JJ signing Amari Cooper to a $100,000,000 5-year deal, but AC lived up to his end of the bargain with 92 catches, 1114 yards and 5 TDs for the season.  All that while the Red Rifle was in charge for most of 11 games.   The Cowboys were all but left for dead at 3-9 after 13 weeks, but a remarkable 3 game win stretch against some bad teams left them with some hope, but as noted above the Giants squashed those hopes in Week 17.  With the return of Dak Prescott as even a mid-level presence under center, the Cowboys should be better.  A lot falls on the steady shoulders of Zeke Elliott. But he is entering that crucial 6th season where an NFL RB either shows that he is an unstoppable force (ala Emmitt Smith, Adrian Peterson, Walter Payton or LT) or enters that slow or fast decline due to overwork (ala Earl Campbell and too many others to name).  Who knows?  In any event, the Week 1 Thursday night matchup with the reigning Champs shall give us an early clue – are the Boys contenders or pretenders?   As for the images on this page, there is a common theme.
Washington Football Team (fka OTNAs) (7-10).  Maya make a prediction for Ute to consider.  The FTs will still be Yuki, but won't Sauk as much as last year  There's nothing to Crow about, but Yamasee some improvement with venerable Ryan Fitzpatrick at QB. Unfortunately, a winning record is too much to Hopi for. He's not a Mobile QB and easy to Sac.  If you think the FTs will win a playoff game, Red warns you to stop taking the drugs Huron.  But if you want to make that bet, Shoshone the money and get ready to Paiute.  That's not to say it's a lost Coos.  What can you say about the teams in this division other than Tesuque.  Canarsee the FTs making the playoffs if there is three-way tie in this division?   Red has to Callum like he sees 'em.  Eno of this. Red has Spokan.   Miwok here is done.   (Red apologizes in advance but this was his last chance to make fun of a team that used an Offensive Term for Native Americans as its mascot for almost 90 years).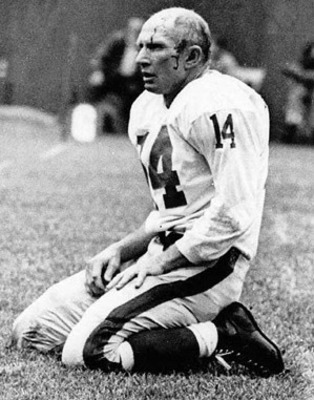 New York Giants (7-10)   Are you sensing a trend here? There are some things to like about the Giants. It's easy to forget that as a rookie, Saquon Barkley covered 2028 total yards from the line of scrimmage. Scrimmage – that's a funny word. Every hear of someone scrimming? But Red digresses. But instead, Red will throw in a little quiz here. Who are the two modern era (we'll call that since 1950) Pro Football Hall of Fame quarterbacks to have never started and won a playoff game? See above for hints.  
Philadelphia Eagles (5-12) Red has finally figured out what is wrong with the Eagles.  They suck.  The only real question may be will they suck more or less than the Texans.  Red thinks just a bit less.  Some prognosticators are giving the Eagles a chance to win this flaming bag of dog doo of a division left on Pete Rozelle's front porch. Red used to smoke the stuff these guys are huffing but quit when the Oilers lost to the Bills in 1993 playoffs. As for the quiz – Yeah, he played for the Eagles too.