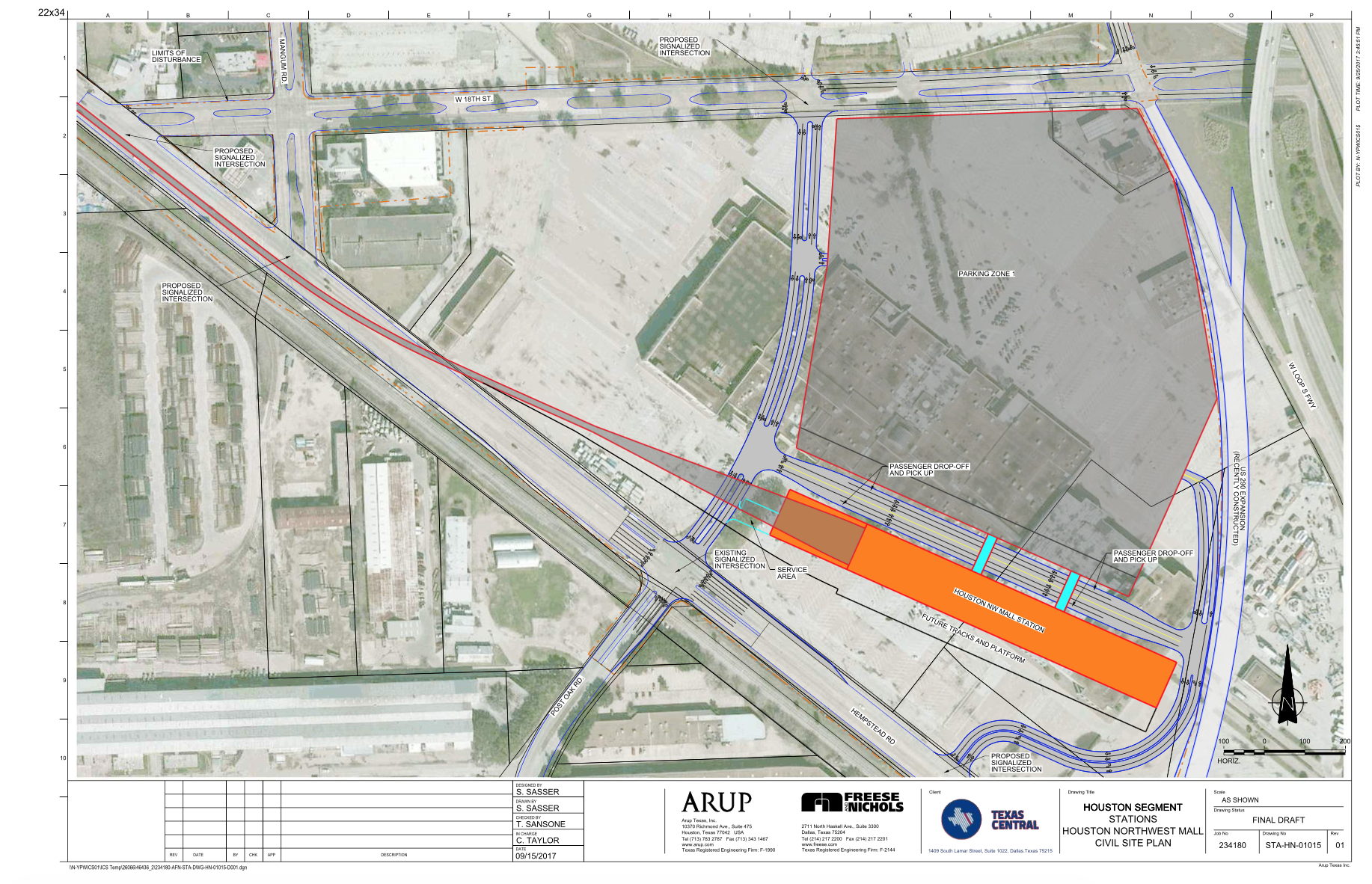 Texas Central Partners – the outfit that is attempting to bring high-speed rail to Texas –  has identified the site Northwest Mall in Houston as the likely location for its Houston station.  Northwest Mall is about eight miles from downtown Houston and sits near the intersection of the 610 West Loop and US 290.  That location is one of three sites that TCP was considering for its Houston terminus.  One major problem is that Houston Metro Rail has no plans for lines in that area and it would seem that a hook up to the local rail system would be an essential ingredient for success.
TCP plans to run high-speed trains (up to 205 mph) between Dallas and Houston with an average travel time of about 90 minutes.  The project is expected to cost about $15 billion and is to be completed without state or federal funding.
Red can't really imagine how the economics of this work but he sure would love to take the train instead of heading to the airport to spend 3 plus hours for a 40 minute flight.