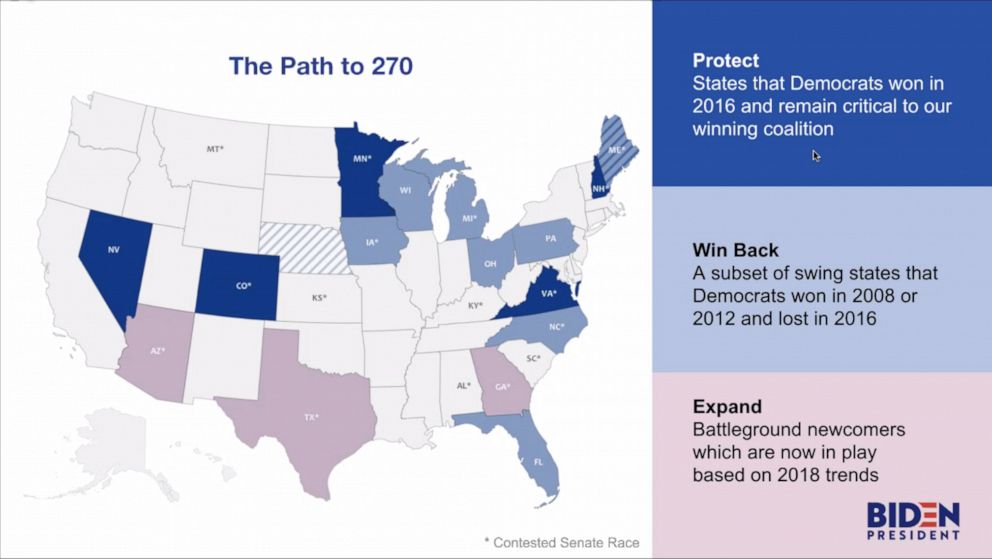 Biden for President put out its preliminary game plan map showing Texas as a Battleground State in November.   Biden does not need to win Texas to get to 270.  The same is not true for Trump.  There is almost no path to an electoral college win for the Reality TV Show Joke of a President if he loses Texas.
Red doubts that Texas is really in play.  But if Trump has to divert resources early in the game to Texas, then he is weaker everywhere else where the fight is on.
Right now Red's best prediction from the map above is:
Biden wins Arizona, Colorado, Florida, Iowa, Michigan, Minnesota, Nevada, N. Carolina, New Hampshire,  Pennsylvania and Virginia.
Trump wins Georgia, Ohio, Texas and Wisconsin.
Maine gets split.
Red is probably wrong about N. Carolina and possibly Iowa.